Become a Journey Maker
Howick & Eastern Buses
Our goal at Howick & Eastern is to deliver a secure and welcoming bus service that effectively caters to the requirements of all our customers. Service, to us, extends beyond mere efficiency and honesty. It embodies excellence, accompanied by unwavering commitment to the individuals who utilize our services.
With a rich history dating back to 1939, spanning over 70 years in the service industry, we have been dedicated to transporting people. Thus, when you choose to travel with Howick & Eastern, rest assured that our buses will reliably transport you to and from your workplace, school, sports practice, or the mall, ensuring both safety and punctuality.
Moving people since 1939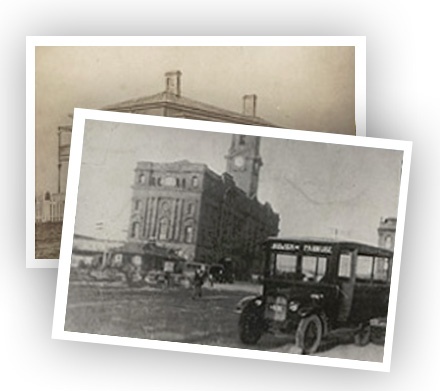 For over six decades, the local company has been in operation, evolving from a mere two buses to a remarkable fleet of over 80. Originally established in 1939 by a local individual named Tom Hadfield at Eastern Beach, the company was initially known as Eastern Buses. After a year, it relocated to Bucklands Beach. Although Tom Hadfield passed away in 1952, his legacy endured, and with each passing year, the company experienced continuous growth. In 1962, Eastern Buses acquired Howick Buses, resulting in a combined fleet of 21 vehicles.
The family business has witnessed three generations leaving their mark on its operations. Tom's daughter, Audrey Dalbeth, her husband Lionel, and their son Bill have all been part of the company's workforce. Audrey assumed the role of Company Director in 1963, while Bill took on the position of Company Manager in 1994. According to Audrey, her father was a compassionate and fair-minded individual who valued listening to others.
Jack Wells, who managed the business between 1955 and 1995, concurred with this sentiment, cherishing fond memories of Tom Hadfield as a likable and diligent man. Jack remarked, "Tom was known for his integrity, never assigning tasks he wouldn't undertake himself. He had worked his way up through the ranks." Bill attributes the present-day success of the company to six decades of hard work, forward-thinking, and the flourishing of the southeast region. Jack continued to manage the company from 1955 until the Dalbeth family sold it in 2008.
By that time, the fleet had expanded to 130 buses. The purchaser was Sir Brian Souter, a transportation magnate from Scotland, representing Souter Holdings Limited. Despite the change in ownership, the business maintains its independence and continues to operate autonomously.

Transdev is at the heart of keeping communities moving, providing public transport services in six locations in Australia and New Zealand. We pride ourselves on leading the way in public transport through the collaboration of our teams and a shared commitment to excellence in all that we do. We specialise in the operation and maintenance of a number of transport modes, including passenger trains, light rail, ferries, buses, coaches, on demand transport and autonomous shuttles.